Fall Skin Care Tips, from an Esthetician
I love fall. It's my second fav season, Spring is my first. But that's not what I'm here to talk about. I'm here to share some Fall Skin Care Tips with you. As a licensed Esthetician, or Skin Therapist, I see similar concerns every Fall. So you spent a little too much time outdoors in the midday sun.
Maybe forgot to take extra sunscreen with you to that picnic. Check out  Sunscreen info you need to know, from an Esthetician.  Or maybe the beach was so enticing and you didn't put an umbrella up one afternoon.
I get it.
You didn't set out to wreck your skin, but now it's not in tip top shape. No worries girl. These Fall skin care tips from an esthetician are about to help a sister out. I got you.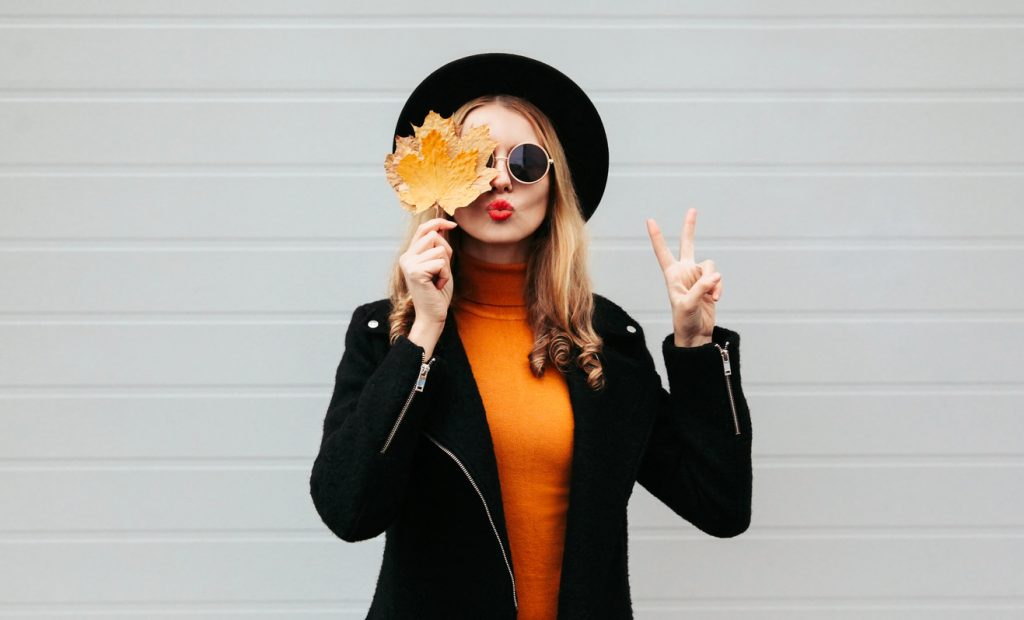 Common Skin Concerns After Summer
Clogged Pores – usually from layers of sunscreen and sweating or from having thick and oily skin.
Sun Spots – damage from this year and damage from previous burns show up almost overnight. Especially after age 35. Sorry, but it's true. I just enjoyed my last summer in my 30's, and I've seen more brown spots show up this year too.
Dull Skin – lots of us find it hard to maintain a summer skincare routine when it's so hot and humid out. So some just skip exfoliation and moisturizing all together.
Dehydrated Skin – water content lacking in the skin makes it look more lined and wrinkled than it really is. Dehydration in the skin can also show up as sensitivity and even milia.
Maskne – The term used to describe acne caused and exacerbated by facial mask wearing.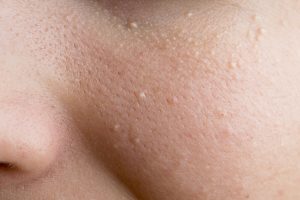 So what can you do to get your skin on track?
 Begin a double cleanse routine at night. Cleansing Basics – Double cleansing to get clean and clear skin. Click on the link about cleansing your skin. This is a game changer for most people. Double cleansing is a must for anyone who wears cosmetics or struggles with breakouts and lackluster skin. Getting your skin thoroughly clean helps you get the most out of all your skincare products that stay on your face overnight.
Exfoliation. This means removing dead skin buildup. If you've been neglecting your skin, then you probably need a professional exfoliation with microdermabrasion or an enzyme peel. You should only get this service from a licensed skin care professional, an esthetician. Be sure they are licensed and have good sanitation scores. This information is posted in the spa. In addition to getting a professional facial and recommendations, you should also be exfoliating at home.
I do this two different ways. 1st is with a toner that exfoliates with gentle acids. I know the word acid is scary, but these are often derived from fruits or sugar cane and are botanical properties that help treat skin conditions such as scarring, skin discoloration, melasma, signs of aging, dull skin, seborrheic keratosis and other skin conditions.
The other method of exfoliation is a manual scrub. These should be made with natural seeds that gently buff the skin, not crushed walnut shells, or beads that harm the environment or the worst, St. Ives scrub or Ajax. Yes, people actually do this.
There's more! Keep reading to learn more tips to get your skin in great shape after Summer.
Mask. Using a calming and purifying mask can help reduce inflammation, redness and help heal up blemishes. I normally recommend using a mask 1-2 times per week.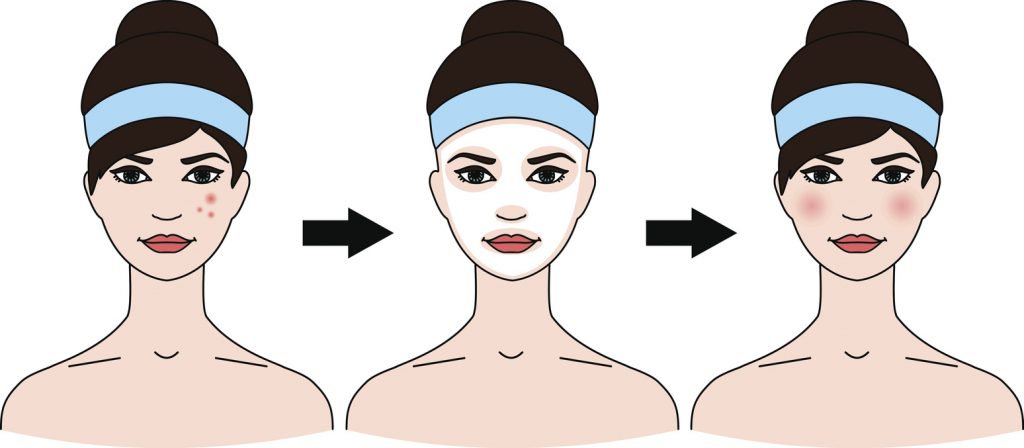 Hydrate with a serum. Serums are made of smaller molecules and they travel deeper into the skin than moisturizers. These powerhouse products come in thousands of formulas and to keep from getting overwhelmed, ask your esthetician or beauty counter associate for their recommendation specifically for your skin. Serums are available to reduce the darkness of sun discoloration you may have developed over the summer, so again, ask your beauty professional to help you.
Use moisturizer with SPF. Keep it simple and use an SPF and Lotion combo. Again, ask your beauty professional for the best one just for you and your skin goals.
Spot Treat breakout prone areas. Use a gentle but effective spot treatment to target breakouts without over drying your entire face.
Get a facial monthly if you can. If you can only go a few times per year, then schedule a facial every season, and give yourself mini facials at home! Your esthetician will be happy to make recommendations for your home care. It's part of our job to make sure you have the products you need to reach your goals to look and feel your best!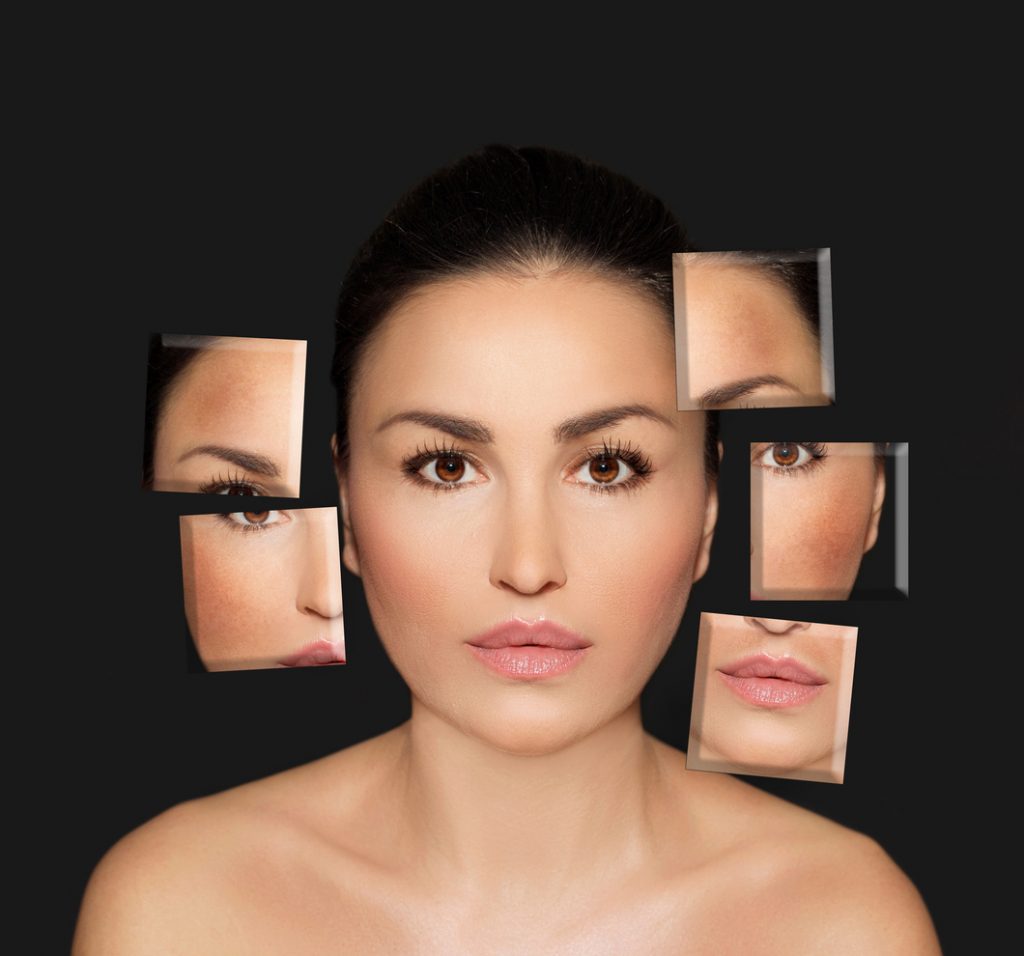 With help from me, Monica, and your Estie Bestie (what we call your esthetician, who also becomes your skin's best friend) you can recover from a fun summer, and look great and feel good heading into Fall and Winter. Thanks for reading!
Are you close to Mooresville, NC? Want to come see me for your facial? Then check out my Menu of Facial Services
Monica
Keeping it real…as an affiliate I earn from qualifying purchases made through my site. Thank you for using the links for Amazon purchases and allowing me to help earn income for my family. I have one million kids. Not really, just kidding. I have 4. The commission I earn is at no extra cost to you. 😉
This blog was originally posted September 30th, 2019 and updated November 18th, 2020.
Here are some other blogs you may enjoy!