How To Properly Cleanse Your Face
Cleansing is THE first step in your skin care routine morning and night, so I want to make sure you know how to properly cleanse your face. If you wear any cosmetics then you absolutely positively need to be doing a double cleanse.
A double cleanse is a two step skin cleansing process. I first learned about this process in esthetics school back in 2007, and implementing this changed my skin for the better. I do this every. single. night.
Step 1 – If you wear makeup…
Step one, use a cleansing cloth, makeup remover or old fashioned cleansing cream to breakdown cosmetics, including eye makeup, foundation, bronzers, powder, and any other color products.
Pros & Cons of makeup cleansing cloths
They are single use and keep you from staining better washcloths.
Convenient and easy to travel with.
You can keep them on your bedside table for "lazy bedtime cleansing."
Not the most relaxing or enjoyable method of pre cleansing.
Lesser quality ones may sensitize the skin.
Not earth friendly.
Can cause sensitivity around eyes.
My favorite cleansing cloths are by Merle Norman. Click here to view them.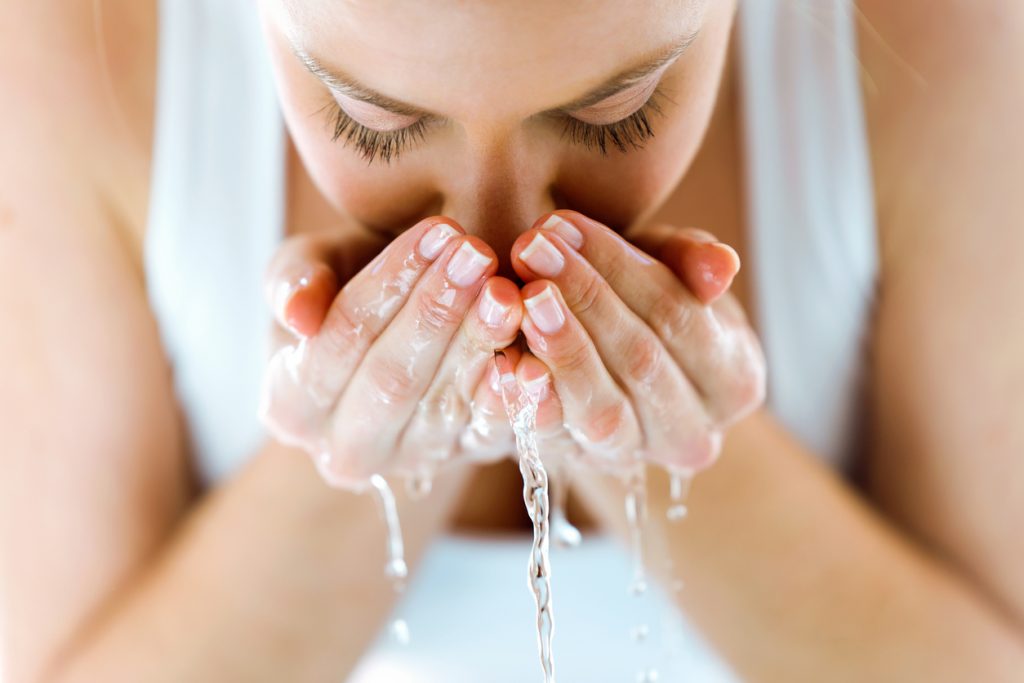 Pros & Cons of makeup remover:
Less expensive per use than convenience cloths.
More formula options.
Cuts through waterproof eye makeup quickly.
Thoroughly remove makeup quickly and with little residue.
Have to use a cotton round or pad to sweep over face.
My favorite makeup remover to use at home is Dual Action Eye Makeup Remover by Merle Norman.
Pros & Cons of old fashioned cleansing cream:
Cleansing creams are relaxing to use and feel good as the thick cream emulsifies (melts into a creamy oil like texture) and breaks down makeup.
Leaves skin soft and supple.
Perfect for cooler dry climates to gently cleanse.
Removes easily with a warm damp washcloth.
Old fashioned, but still a good option.
My favorite cleansing cream is  by Merle Norman.  My grandmother used this product for years. It was one of the original "3 Steps to Beauty" she began using in the early 1960's to take care of her skin. It is definitely a nostalgic product for me.
Step 2
Step two, use a skin specific cleanser for your skin concerns.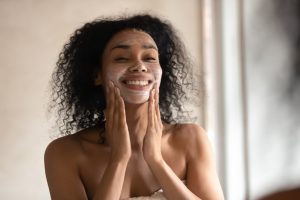 For example, if you have acne, use a medicated cleanser. If you have sensitive skin, use a cleanser with calming ingredients. Have dull skin, use a Vitamin C cleanser or an AHA cleanser.
After choosing your cleanser, gently massage it over your skin for 1 full minute, avoiding your eyes . If you are using a medicated or enzyme wash, then make sure you follow the label and use for the full time recommend. Rinse then use toner, and moisturizer to finish up your day or night routine!
Where should I purchase my products?
Purchase products from whomever you choose, and use them! They don't work if you don't use them!
If you are in the Mooresville or Lake Norman area, feel free to drop by Merle Norman in Downtown Mooresville. That's my momma's business and she will be happy to help you.
If you need a facial, get one. See a reputable skin therapist and let him or her help you by making personalized recommendations. Live in a rural area? Then shop online in the links provided.
Keeping it real…as an Amazon Associate I earn from qualifying purchases made through my site. Thank you for using the links for Amazon purchases and allowing me to help earn income for my family.
So have you ever heard of a double cleanse before today? Has this helped your skin health? Please comment and let us know!
On a personal note, my grandmother influenced my career in skin care.
Here is a picture of my Grandma and I from 2003. Y'all, makeup trends were different then, so I'm chuckling at this picture. If my math is correct, she was 78 at the time. No "work" ever. No botox, not a single thing other than Merle Norman from when she was about 40 until she passed at 92. My grandmother gave me a love for self care and helping others look and feel good about their appearance. I had the pleasure most days, the pain on other days, of working with her from 2000, until her unofficial retirement around 2008.
As always, a share is a huge encouragement. I hope this info helps you!
Want to know how you can support my blog?
Visit my website and use one of my links to go to Amazon.com when shopping.
Share this blog with your friends and on social media.
Comment on the blogpost themselves with your feedback and encouragement!
Read other blogs
Thank you for reading!
Monica 
Here are some other blogs you may enjoy!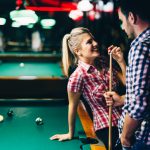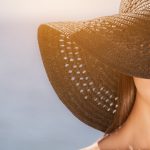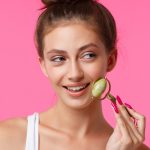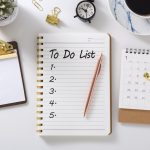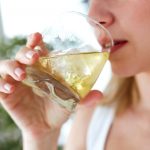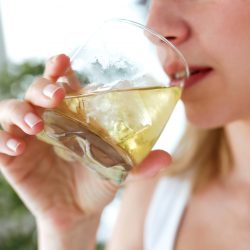 Originally published September 16, 2018. Updated March 23, 2020.