Skin Consultations Now Available!
Hey ladies! I hope this blog finds you well. I have an announcement! I have launched phone and virtual skin consultations. This service is a new way of doing business amid this virus situation we have going on these days.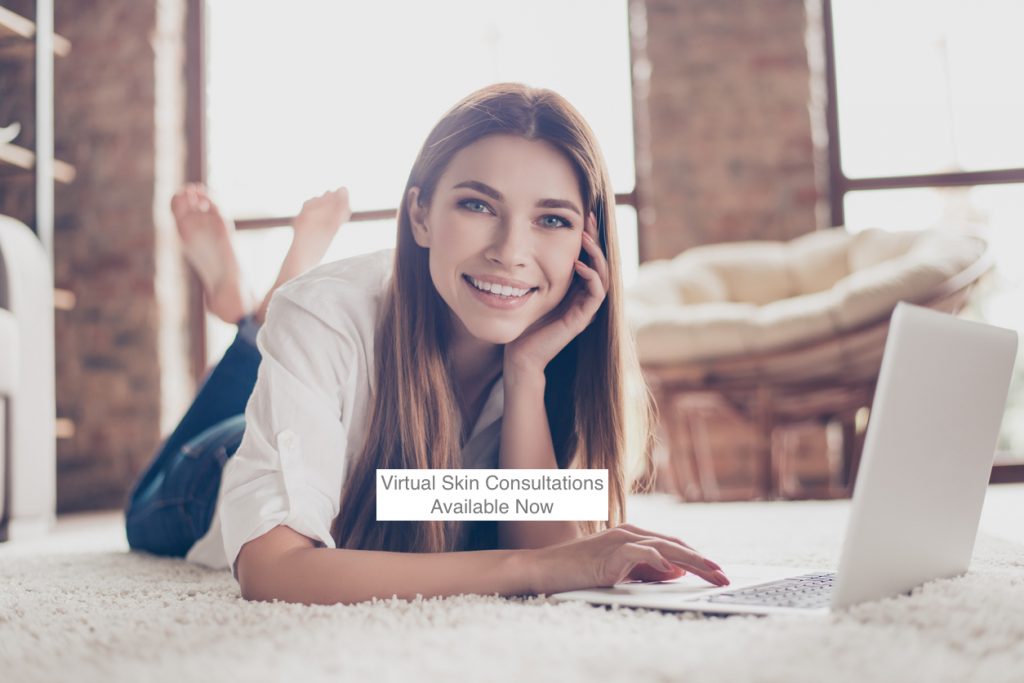 When all this was beginning, I thought, "This won't last too long. I'll be back to work in a month." Well, that is not the situation. I've been out of the spa for 5 weeks now, and it will be a minimum of 3-4 weeks before I'm back to work. I miss my career and my connection with my clients, many of whom read this blog.
It is a necessity to change up my business plan, temporarily of course. I will be back in the treatment room as soon as allowed, but for now, things have to be different.
Now don't get me wrong, I like being with my kids and I am loving lots of time with them, especially during Spring. My yard has never looked better, we planted a garden, and my husband, children and I are very happy to have so much family time. We are enjoying family dinners as we always have, and I'm enjoying finding new favorite recipes. Not so much loving the homeschool part, but there are only 20 school days left.
But back to phone and virtual skin consultations.
As a small business owner who is not allowed to work in person in my area of expertise, I knew I had to do something creative. Virtual skin consultations were an idea I had last Fall, but honestly I was so busy with the holidays, my family and a super packed appointment calendar, I just never acted on the idea. Then several weeks ago, my great friend Hannah said she thought I should consider virtually meeting with clients. Ding! Ding! Ding! She's right, I should get that all set up! So here we are. Thanks Hannah!
What can I help with?
So many skin concerns, really anything and any age person!
-Redness & Sensitivity
-Acne
-Hormonal Acne
-Excessive oily and clogged pores
-Dull lackluster skin
-Fine Lines & Wrinkles
What is a Skin Consultation?
So after you message me  CLICK HERE TO MESSAGE MEI will contact you to set up a time to chat on the phone, Facebook Messenger, FaceTime or Google Duo. I'lI talk to you about your concerns, what your current routine is, and what your skin goals are.
Then I will provide some education about what I think the missing pieces are and see what you'd like to order. This is not a pushy sales talk. I normally suggest clients begin with a simple routine and the average cost is around $85 and includes tax and shipping.
Logistics of placing an order.
Products are drop shipped right from the manufacturer, to your house. The products I use are only available from a licensed Esthetician. This is not a MLM group, and I'm not asking anyone to set up recurring orders. I will take your payment over the phone through SQUARE or you can pay through the Venmo App.
If this sounds like a good fit for you, just let me know, and we can set up a time to connect!
Facial-At-Home Kits
Other ways you can take care of your skin is doing an at home facial with one of my Facial-At-Home Kits.
I put together some Facial-At-Home Kits in mid March. They sold immediately! Then I did a second round of kits. I have 2 left. Complete instructions, cleanser, exfoliator, eye mask, foot mask booties, and night cream are included in the kit ($35). Pics are below and this current one includes a nice foot mask too. You can see the packaging, products and a before and after of my feet.
Thanks to all of you who purchased one, love you ladies! Seriously, I was able to pay my April monthly recurring business bills from the sales of Facial-At-Home Kits!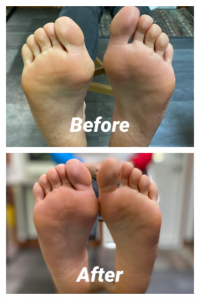 Here are some other blogs you may enjoy reading!
How To Properly Cleanse Your Face
What Exfoliation Can Do For You
13 Stay-at-Home Date Night Ideas