Foods & Beauty
Hello out there! It has been a minute or two since I've written a blog. 2020 has got me in a mess. I feel like I'm barely keeping up with all my responsibilities, and forget my hobbies, those have been thrown right out the darn window.
I am actually writing to you all from a friend's condo on the coast of South Carolina. I've been here for almost 4 days with my husband, helping him promote his YOUTUBE Channel, Hicks House Videos, and our time is flying by. This is our first trip away without kids in a year! And it's work related, so not a vacation, but I'm so glad I don't have to do virtual school for the week. Can I get an AMEN?!
Everybody needs a break…
Since I've been away with my husband on this trip, I've been able to catch up on some reading from my trusted Esthetics periodicals. And I wanted to share some info on Foods & Beauty I read. This was all pretty much review for me, but it may new to you!
Fact #1: LIFESTYLE CHOICES OUTWEIGH GOOD GENES
Lifestyle choices including diet, skincare, exercise, and rest do play a large factor in your aging process and how often your skin has breakouts. Good genes are no guarantee you'll have good skin throughout your entire life.
Skincare Habits Play a HUGE roll in your skin's health, click here to read my blog, The Best & Worst Skincare Habits.
Fact #2: DAIRY AND SUGAR DO NOT BREAK EVERYONE OUT
Experts don't agree on what foods exactly cause acne flareups, but don't take this as a license to eat all the sweets. Sugar can disrupt natural hormone production and cause more acne. Pay attention to when you breakout. Is it after using certain products? After eating cookie dough? Three days before your cycle? When you have a big deadline or project at work? Of course most of us have been stressed since March over the rona mess. This is a great time to come see me for a facial and get your stress under control.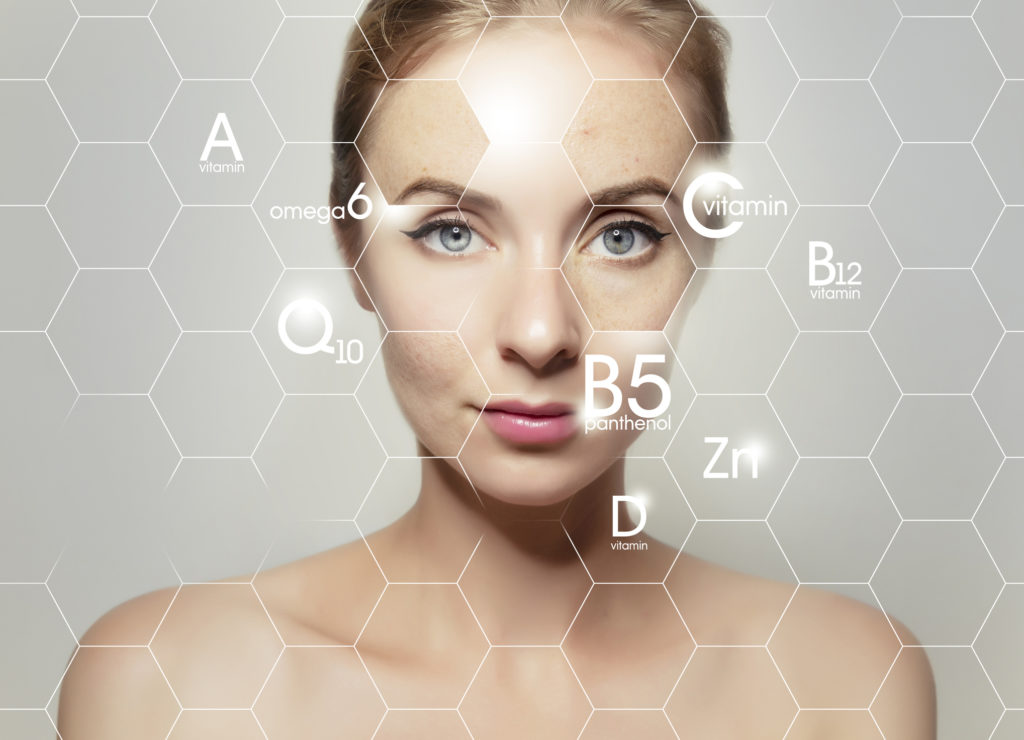 Fact #3: WATER AND HYDRATING PLANT BASED FOODS ARE THE BEST WAY TO ACHIEVE GLOWING SKIN
We all know this, but those processed foods just sneak in more often than they should right? Fresh fruits and veggies are chocked full of anti-aging antioxidants and minerals for our internal and external health. So eating things like fresh fruits, steamed veggies, and salads helps us to feel better and also keep us looking younger. Eating produce daily is just as important as drinking water.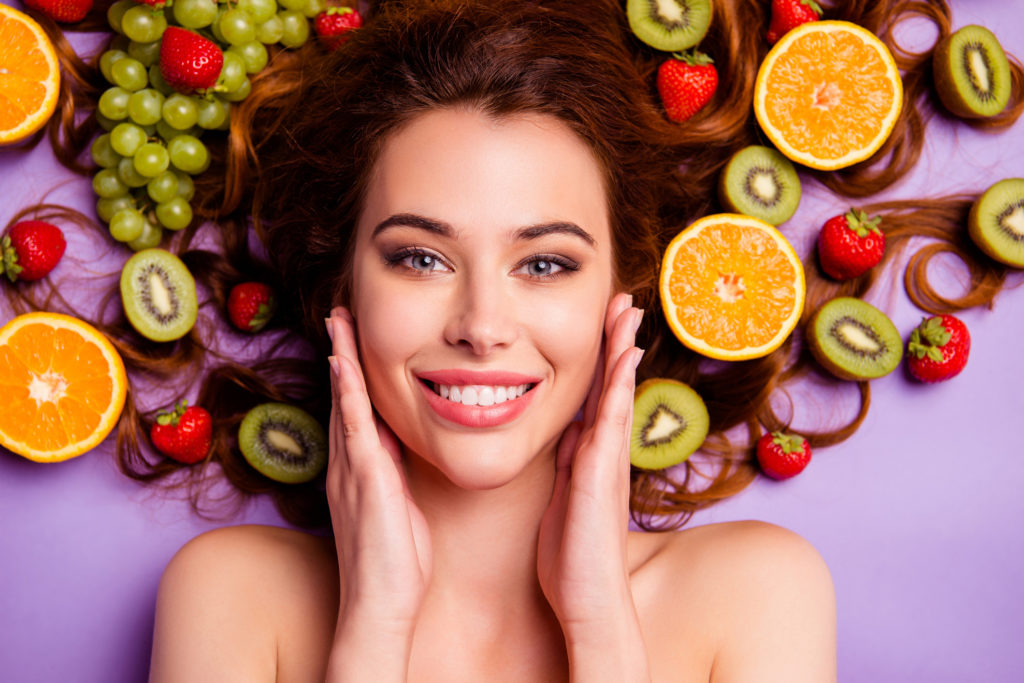 Fact #4: EFA'S ARE ACTUALLY ESSENTIAL
Not all oils are bad for you. EFA's or Essential Fatty Acids, are essential nutrients found in nuts, seeds, certain fish and are necessary for healthy skin cells. Our bodies do not make EFA's so it's important we eat them. I do this by sprinkling walnuts, cashews, or pecans on my salads, eating an almond butter, or putting flax seeds in my smoothies. Essential Fatty Acids are necessary to have a healthy oil and water balance in your skin.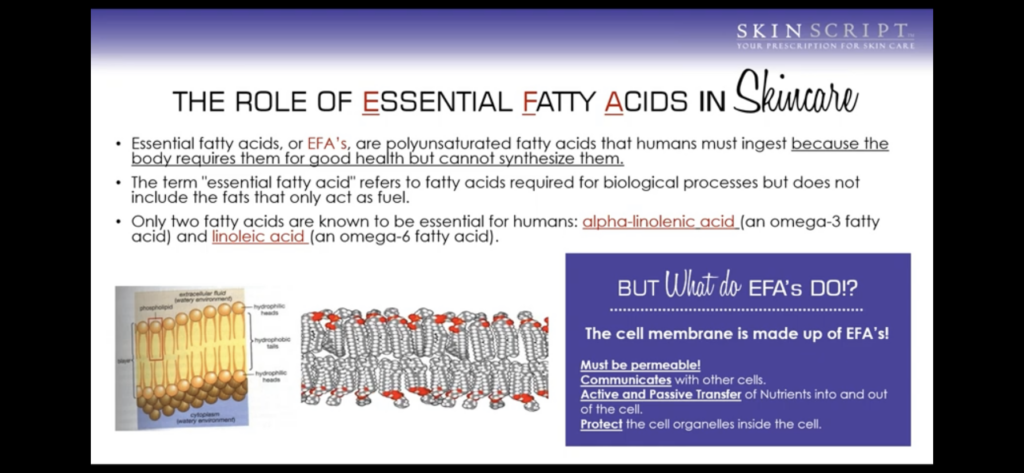 Fact #5: AN OCCASIONAL TREAT WILL NOT DERAIL YOUR SKIN HEALTH
It's the regular daily habits that help you to look, feel and be your best. So have that slice of cake when we actually get to go to a wedding again, or have that glass of champagne to toast a special occasion. Ease up and enjoy treats here and there.
I hope you are encouraged from this blog, and aren't too hard on yourself. We are always our own worst critic!
So after being away and eating yummy treats like grilled shrimp nachos and having that extra cup of coffee and creamer in the morning, I'll be doing a little detox this coming week. More smoothies, salads and grilled salmon in addition to exercise and lots of water and herbal tea.
Also, since Summer is officially over and my sun exposure will drastically decrease next week, I'll be adding in more glycolic and retinol into my daily skincare. This way I can erase some of those little brown spots that popped out over the last 5-6 months.
If you need help reducing the damage your skin received over the summer, I'll be happy to help you get on track and help turn back the time on your skin.
Local? Come see me for your skincare needs including facials and a personalized skin care regimen.
Thanks for reading!
Monica Hicks,
NC Licensed Esthetician
Love Your Skin!
The information shared is from my formal Esthetics Education, Continuing Education Classes and information from the Associated Skin Care Professionals publications, special thanks to Alex Caspero of www.delishknowledge.com