Hello mommas!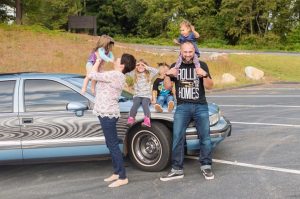 Hello mommas! It's 2:45 on a weekday, one that I'm home with my kids. They are napping, hopefully, and I'm writing this first blog post. Eeeekkk. I've got so much to say and so many things I want to share!
What to expect.
Parenting encouragement
Marriage encouragement
Date Night ideas
Family Scheduling
Fashion for busy women
How every woman can learn to take care of herself
Normalizing Foster care by sharing our journey
Why am I doing this?
I'll start with why I decided to start doing this. That makes sense, right?
Ok, so our family Nanny, Nae, told me a few months ago that she wished I could take the time to wright down why we parent the way we do, our thought processes behind it, and so on. I immediately said, "Nae, that's a great idea, but I don't think I have time for that."
Life with 4 kids, ages 2, 3, 4 and 6 went on, and I couldn't get the idea off my mind.
A couple weeks later, my husband and I were on our weekly date night and we both decided to begin YouTube channels. Mine is Monica Says, his, Hicks House. We had a long dinner at Carrabba's and if you didn't know, it's possible to spend $100 there over the course of 2.5 hours. We brainstormed, two creative people, and we filled may pages on that legal pad.
A week later I filmed my first video. I was so nervous, and my neck and chest got more and more red by the minute. We are about 11 videos in now, and I'm much more comfortable on the camera, but still learning a lot and improving all the time. So it became apparent to me that I have a lot to say, so it made sense to add a blog as well. So here I am. And here you are reading this. Thank you. My prayer is to encourage you, educate you, give you another perspective about family life, and normalize fostering and adoption. I also hope to help you to look good and feel good about yourself in your everyday life. So please stick around, comment, engage and share your thoughts too.
Thankfully,
Monica